Recently, I have heard from many of you about this issue called: Work-Life Balance.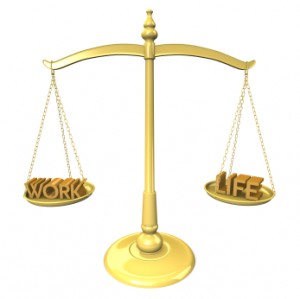 This is what I have observed:
1)      Families struggle with this issue for quite some time before addressing it.
2)      Young families with small children are impacted by the lack of balance the most.
3)      It is often painful just to 'talk about it'.
4)      It affects family members on multiple levels.
5)      Due to painful emotions and fear of change, it often remains unresolved.
Of course, fathers and mothers may hold different perspectives on the issue, depending on their definitions of roles and division of labor.
Here is one father's perspective on the so-called 'thorny' issue. In this Ted Talk, he humorously touches on the modern thorns most of us are facing. Go ahead and watch it: http://www.youtube.com/watch?v=SXM7MpoVAD0
What works for one family, doesn't work for another. There is no formula to 'follow'.
What I suggest instead is to use this video as a dialogue opener.
Because, if what I learned is true, opening the dialogue can be the biggest thorn to approaching the topic, and reaching a working solution.
When we view work-life balance as a dialogue vs. a battle is when we can begin to make a progress.
And as this video reveals, often these little moments of interaction are making the biggest impact on our lives.