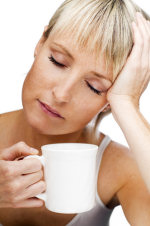 Ever felt like you have lost yourself?
Ever felt like you are mothering from a depleted place?
Ever felt like everyone else is growing but you?
Ever felt like you are on mute and mostly thinking silently to yourself?
Ever felt like you are supporting 24/7 but lacking the support you need?
Ever felt like your internal chatter is too much, and that you can't share it with others?
Ever felt like you are ungrounded and that it affects everyone around you?
Ever felt like you are 'off centre' and so are your children or husband?
Ever felt that you are ignoring your needs but serving everyone else's needs?
Then it is time for some self-work.
What does Self-Work mean to a mother?
Self-Work is about working out:
How you can 'be there' for yourself while 'being there' for your family.
How you can enrich your world so you can mother from a richer place.
How to incorporate self-growth as you watch everyone else around you grow.
How to voice your thoughts and feelings while attuning to everyone else's thoughts and feelings.
How to ask to be supported in your relationships while being of support.
How to connect to your internal world so you can better connect with your external world.
How to ground yourself so you can be a grounding force for those around you.
How to reconnect back to your centre while allowing your family members to do the same.
How to honor and meet your needs while honoring and meeting everybody else's needs.
This is the art of mothering.