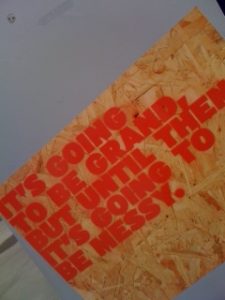 End. Graduation. Conclusion. Break. Closure. Wrap up. Epilogue. Commencement.
It doesn't matter if you graduated long ago, never attended, or in the middle of your 'back-to-school'.
It doesn't matter if your kids just graduated college, nursery, or are somewhere in between.
In our own way, we are all graduates of this school called life.
I believe all of us can extract 'life lessons' from commencement speeches aimed at graduates. Not from every speech, I agree, but from the ones that will stay, and stamp, and stick on our minds.
I have compiled together the three commencement speeches that have touched me most, for their velcro (a message that sticks), vulnerability (showing our humanness) and vitality (lasting energy and power).
All of them will speak to you wherever you are now – a human being, a parent, a student, a healer, a teacher, a dreamer, a doer, a walker of life.
The Dropout
On June 12, 2005, Steve Jobs delivered Stanford's 114th's commencement address.
He is no longer with us, yet his message still resonates:
Follow your creative curiosity, rather than formal education's prescriptive paradigm, in      order to contribute your best potential.
Trust that you will connect the dots looking backwards.
Live with the vulnerability of death in mind.
"…Of course it was impossible to connect the dots looking forward when I was in college. But it was very, very clear looking backwards ten years later. Again, you can't connect the dots looking forward; you can only connect them looking backwards. So you have to trust that the dots will somehow connect in your future. You have to trust in something — your gut, destiny, life, karma, whatever. This approach has never let me down, and it has made all the difference in my life."
"…Sometimes life hits you in the head with a brick. Don't lose faith. I'm convinced that the only thing that kept me going was that I loved what I did. You've got to find what you love. And that is as true for your work as it is for your lovers. Your work is going to fill a large part of your life, and the only way to be truly satisfied is to do what you believe is great work. And the only way to do great work is to love what you do. If you haven't found it yet, keep looking. Don't settle. As with all matters of the heart, you'll know when you find it. And, like any great relationship, it just gets better and better as the years roll on. So keep looking until you find it. Don't settle."
"Your time is limited, so don't waste it living someone else's life. Don't be trapped by dogma — which is living with the results of other people's thinking. Don't let the noise of others' opinions drown out your own inner voice. And most important, have the courage to follow your heart and intuition. They somehow already know what you truly want to become. Everything else is secondary."
The Graduate
J.K Rowling had to make magic in her own life.
With vulnerability and verve, she speaks about two critical components of life:
The Fringe of Failure
The Importance of Imagination:
"…a mere seven years after my graduation day, I had failed on an epic scale. An exceptionally short-lived marriage had imploded, and I was jobless, a lone parent, and as poor as it is possible to be in modern Britain, without being homeless. The fears that my parents had had for me, and that I had had for myself, had both come to pass, and by every usual standard, I was the biggest failure I knew."
"So why do I talk about the benefits of failure? Simply because failure meant a stripping away of the inessential. I stopped pretending to myself that I was anything other than what I was, and began to direct all my energy into finishing the only work that mattered to me. Had I really succeeded at anything else, I might never have found the determination to succeed in the one arena I believed I truly belonged. I was set free, because my greatest fear had been realized, and I was still alive, and I still had a daughter whom I adored, and I had an old typewriter and a big idea. And so rock bottom became the solid foundation on which I rebuilt my life."
"You might never fail on the scale I did, but some failure in life is inevitable. It is impossible to live without failing at something, unless you live so cautiously that you might as well not have lived at all – in which case, you fail by default."
The One Who Did Not Attend
Neil Gaiman is a freelance writer, who never attended college nor university, and who understands the ins and outs of following your art with your heart.
Doing your art is doing what you feel you are meant to do, what your soul wants to pursue, what gives you a sense of meaning and purpose and voice in the world.
Ask yourself: am I walking closer to or away from the mountain?
Keep creating or serving from your calling as you navigate life's ups and downs.
"If you have an idea of what you want to make, what you were put here to do, then just go and do that."
"Sometimes the way to do what you hope to do will be clear cut, and sometimes it will be almost impossible to decide whether or not you are doing the correct thing."
"The first problem of any kind of even limited success is the unshakable conviction that you are getting away with something, and that any moment now they will discover you. It's Imposter Syndrome, something my wife Amanda christened the Fraud Police.
In my case, I was convinced that there would be a knock on the door, and a man with a clipboard… would be there, to tell me it was all over, and they had caught up with me, and now I would have to go and get a real job, one that didn't consist of making things up and writing them down, and reading books I wanted to read. And then I would go away quietly and get the kind of job where you don't have to make things up any more."
"Life is sometimes hard. Things go wrong, in life and in love and in business and in friendship and in health and in all the other ways that life can go wrong. And when things get tough, this is what you should do: Make good art."
"The urge, starting out, is to copy. And that's not a bad thing. Most of us only find our own voices after we've sounded like a lot of other people. But the one thing that you have that nobody else has is you. Your voice, your mind, your story, your vision. So write and draw and build and play and dance and live as only you can."
"The moment that you feel that, just possibly, you're walking down the street naked, exposing too much of your heart and your mind and what exists on the inside, showing too much of yourself. That's the moment you may be starting to get it right."
Sometimes, we are putting so much pressure on our children to excel in their schooling. Sometimes, we target this pressure onto ourselves.
It's worth taking a step back and asking:
What would be the most important message you would want to share?