You know how few things can all of a sudden appear in your life and they are all magically related?
You know how few words can pop-out of nowhere and 'pop' your heart open?
Last week, as I was serving dinner to my family, my husband (who just got back from work) thanked me for the delicious food and everything else I had done that day. Then, (in one of those 'out- of- the- blue' moments) my 9 year- old daughter responded: Did you know? mothering is the hardest job on earth?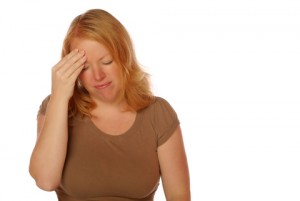 "It is", I said.
"But what about fathering?" her PhD-self continued to ponder.
The next day, I had worked with a mother, who all of a sudden had sunken to a painful spot. It was a moment of truth uttered in a way that can take every one of us mothers back to that place:
"Mothering can be so hard", she said.
And then, she felt the pain of saying that.
The pain of admitting that, at one moment, she even thought of a way out.
She knew it was her own way of crying for help.
Her husband is supportive. In fact, he is the greatest source of support she has. And they both work very hard. Still, there are moments when she needs other kind of support. Especially when he is away at work and no one (except her children) is around.
Few days later I happened to notice a different cry for help.
A mother who had the courage to write exactly that:
I have an amazing son. And I've basically raised him by myself.
Don't get me wrong. My hubby is awesome and puts in as much effort as he can (and he truly is a super dad), but he works 12+ hours a day. He runs a very successful company and supports us so I can stay home with B and we can live a comfortable life. I am grateful for him every single day.  But he works…a lot.
We have no family in the area and I've truly struggled to make some decent friends. Finding reliable babysitters has been a huge challenge. Maintaining friendships with other moms (and women in general) is never easy. I find that I'm constantly disappointed by family members who offer to help but rarely do… It all adds up to one exhausted mommy.
My little guy is 14 months old now and I keep waiting for that moment when it all starts to click and get easier. Raising him is certainly becoming more fun – I'm sure of that. He is starting to talk. He's walking. He's interacting with people. He screeches in delight when we play outside. He's my little buddy and makes me laugh every single day.
So why do I feel so lonely? Why do some days just feel oh-so-hard?
Having some support would certainly help.
The friends I do have – some of whom I've known for years and have sons the same age – share their parenting frustrations with me. It's nice to have a few friends who live relatively close by for weekly play dates and motherhood chats. But they also share all the wonderful accomplishments of their children. Thanks to my nagging anxiety and self esteem issues, I tend to internalize these accomplishments as signs that MY son isn't as accomplished, isn't as smart, or isn't as developed. I know – it's definitely all in my head. But that's the way my brain works. I'm hard on myself. I struggle to find people who can relate. Blame it on the PPD, blame it on my childhood, blame it on my type A personality… Either way, I am struggling.
I think it's time for me to find some support. I need some help. I am asking for it but no one is listening. My hubby is there and he's giving me as much as he can. He's a wonderful dad and best friend. But aside from him, I feel alone. Why do I still feel so overwhelmed? I have my husband. I have my son. Now I just need to find myself.
The full entry can be found at http://northshoremommy.wordpress.com/2011/04/14/a-little-help-please/
There was something about this public cry of help that moved me.
We all know: Mothering is hard. Experiencing Post-Partum Depression is extremely hard. Putting it all in words is excruciatingly hard.
Though asking for help is an under-taught art, there is something about releasing the truth and letting it land.
It can bring a sense of relief and freedom.
It can bring clarity, community, conversation.
The help you desperately needed, cried for, and wished for may start to show up…
So ask for help. Let people know how to support you. Tell them exactly what support is meaningful to you.
You know it now… it takes a village to raise a mom!