I struggle with writing. Sure, sometimes it flows from me with an unexpected fluidity, especially when I don't have time to 'capture' it and write it down. But the truth is, years of academic writing have left their mark on me. Writing by the 'rules' is a lot different than letting your in-the-moment-writing rule.
Someone once said to me: "This academic stuff sticks to your body like seaweed." I laugh as I still recognize the truth in it.
It has taken me years to unlearn, as I am still disentangling my voice from layers and layers of seaweed. Every time I write, I remove another layer; Every time I journal, I get closer to the skin of my voice.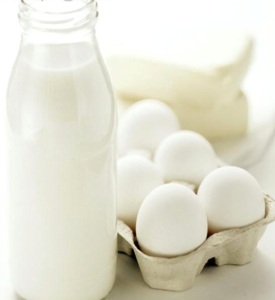 And yet, I know, how powerful writing for yourself is as a tool for self-realization and insight. It helps deepening the well: the connection between you and your infinite wisdom; the clarity between you and your inner voice.
I came across this quote that made me pause:
"Writing is the way I ground myself, and it's what keeps me sane. Writing is the way I try to make sense of my life… Sometimes just holding a pen in my hand and writing milk butter eggs sugar calms me. Truth is what I'm ultimately after, truth or clarity. I think that's what we're all after… And I write… because you can't get away with anything when it's just you and the page. No half-truths, no cosmetics. What would be the point?"  ~Abigail-Thomas
But some of us stay away from the page precisely because of that: it may bring clarity… It may bring forth a piece of truth… So we turn away from the page.
I ask many of you to journal, to document your thoughts, to write your 'outer voice':
"I'm afraid I am not a good mom"
"I'm not ready yet for this career"
"I won't be able to handle this… (job, juggling, pregnancy, crisis, difficult talk)"
Why am I asking you to write? 12 Good reasons:
1. You are filled with thoughts, stories, reflections.
2. Nobody has access to the thoughts in your head.
3. Your head is already too full… We recycle the same thoughts over & over again.
4. You already embody enough stress, confusion, or uncertainty. Writing is a container; it  holds all that weight outside your body.
5. Through writing, what needs to change for you becomes clearer.
6. Through writing, self-discovery unfurls.
7. Through writing, the self articulates what it really wants.
8. Through writing you begin to notice same patterns/voices/stories that shackle you.
9. Through writing you begin to 're-write' your life story.
10. The page will always listen in silence. The judgment we hear? It's all ours.
11. Writing is a form of meditation. Both call for slowing things just enough to observe what is.
12. Through writing, healing occurs.
I hope you are writing. Even if it is "milk, butter, eggs"…