I am always inspired by conversations with women in my circle. In a recent conversation, a story came up about a mother of three who left her career to be a stay at home mom. She is now unhappy, feeling that it is not what it is made up to be. Yet, she feels the need to quiet this voice, that she 'should' feel happy, that she 'should' enjoy 24/7 mothering, that she 'should ' pretend that it is the most glorified job, and that she 'should' not complain or want anything more… After all, it is a privilege to be with our children at home.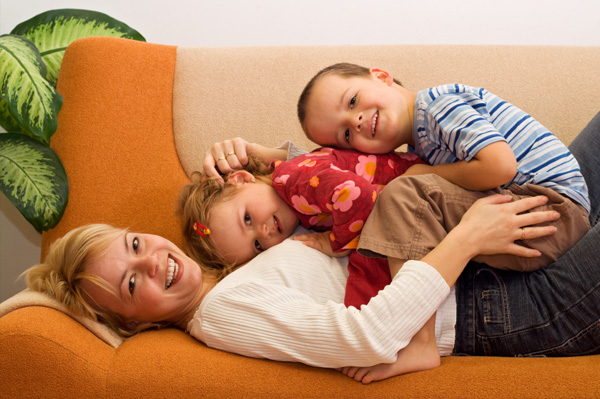 I recognize that the stay at home mother and the career mother exist as two different tribes.  I am not writing this to raise a war between the tribes.  I am writing this with the notion that views of the ideal mother can get us stuck in either camp.
From all my years of research, here is what I learned: the mother self is a relational self. She is at once torn between being for her
children and being for herself. Therefore, the mother's being is complex. Her voice can be rift with paradoxical tension. It is filled with ironies, dichotomies, and discrepancies.
Mothers can feel:
Elated but tired
Connected yet isolated
Fulfilled but with a nagging emptiness
Valued and undervalued
Passionate yet depleted
Selfless and selfish
Blessed yet wanting more
Back to the story.
It is not about which tribe to subscribe to; It is about listening to that inner voice, with all the irony and paradox. And owning it. Allowing it. Following it.
The alternative is dangerous. Walking and pretending to be happy in uncomfortable mothering shoes can be painful in the long run.
It's time to take a look at the 'should' box . Is there an ill-fitting 'should' you are walking on?
Being a mother is a journey of growth, much like that of a child. We grow and evolve while raising everyone around us. We have wishes, desires, and aspirations, just like everybody else. We embody untapped potential, voice, and creativity, just like preschoolers.
Take a look at your 'should' closet today and ask:
What 'shoulds' do I need to get rid of?
What 'shoulds' are too painful?
What voice do I want to listen to this year?