In my last art class, one of the women was about to begin a new project. She had a photo she brought for inspiration. It was a photo of her standing amidst green and lush landscape. She faced the blank canvas and announced out loud: "I'm going to paint everything and leave myself out".
The therapist in me just couldn't keep her mouth shut. "Did you hear what you just said?" I asked.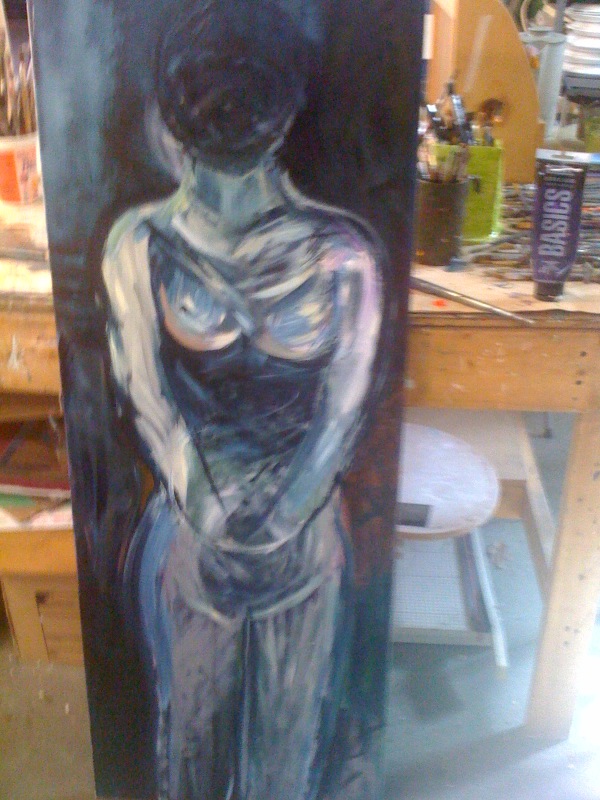 She looked at me, and for that brief moment our minds connected to what she already knew inside. 'Leaving myself out' was a theme that ruled her marriage and mothering life. I knew it was a metaphor she recently committed to undo in her life.
When I pointed the metaphor out loud, her inner light turned on. She smiled and began sketching herself onto the canvas.
It was a powerful reminder for me to ask yourself:
Are you showing up in the canvas of your life? Or are you paying attention to all the details around you, and 'leaving yourself out'?
Are you unconsciously 'taking yourself out'? Does this play out in patterns, relationships, or themes in your life?
And if that's the case, in what ways can you start sketching yourself back onto the canvas of your life?
Here are ways to get you back "in":
Take an art class – it is amazing what you learn about yourself through your artistic process.
Meditate – alone or in a group. Make it a ritual. It will open self-awareness.
Go on a retreat – disconnect from reality, and take time to reflect on your life.
Create a group – need support with your small business or mothering? Commit to on-going group meetings.
Dream outside the lines – what dream of yours is waiting for "one day"? Dare to act now.
Start writing – whether you are following "The Artist Way" (by Julia Cameron) or simply journaling, it will put you back in the center of your pages.
Fill-in a Life Plan – if you need a copy email me and I will send you one.