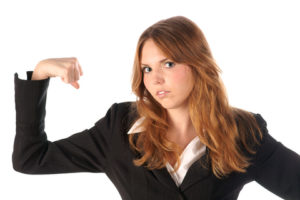 Are you acting strong on the outside yet feeling soft-centered on the inside?
Is there a part of you that you are trying to protect?
Is there a vulnerable story living inside you that you are too afraid to share?
This post is inspired by a recent conversation I had with a mother who rejected the notion of STRONG displayed by her own mother.
The kind of Strong that is merely a facade to the world.
The kind of Strong that can leave you isolated, emotionally cut-off, and deprived.
The kind of Strong that can become your cage because it does not allow showing your true self, sharing what is truly going on, or asking openly for help.
It is an 'old' strong that came from the masculine world.
it is a way of 'man-it-up' that was culturally transmitted to generations of boys.
It is a way of concealing, which many of our mothers felt they needed to adopt.
In contrast, strength comes from within.
It is something we embody.
It is also something we give.
I believe that women who are aware of their strengths are able to honor and value themselves, as well as give from an empowered sense of self.
The following poem cuts-open the distinction between STRONG women and women of STRENGTH
A Strong Woman Vs. a Woman of Strength
A strong woman works out every day
to keep her body in shape
but a woman of strength looks deep inside
to keep her soul in shape
A strong woman isn't afraid
of anything
but a wobut a woman of strength shows courage
in the midst of her fear
A strong woman won't let anyone
get the best of her
but a woman of strength gives the best of her
to everyone
A strong woman makes mistakes
and avoids the same in the future
but a woman of strength realizes life's mistakes
can also be blessings and capitalizes on them
A strong woman walks
sure footedly
but a woman of strength knows
when to ask for help
A strong woman wears the look
of confidence on her face
but a woman of strength
wears grace
A strong woman has faith
that she is strong enough for the journey
but a woman of strength has faith
that it is in the journey that she will become strong